Saturday, October 20, 2018
REGISTER HERE:
Teach-In & Expo 2018 — Registration Form
Initiated in 2005, The Teach-In & Expo brings people together from across the state to learn about and become more involved in supporting FAIR TRADE – a model for socially and environmentally conscious consumerism.
Teach-In & Expo 2018 hosted by the Ohio Fair Trade Network and John Carroll University is scheduled for October 20, 2018 at the John Carroll campus in University Heights.  We have a range of workshops from basics of fair trade principles to fair trade certification.  This year, we have a special presentation during the lunch break.
Main sponsors include the Ohio Fair Trade Network, John Carroll University, InterReligious Task Force on Central America, Revy Fair Trade, and more to come.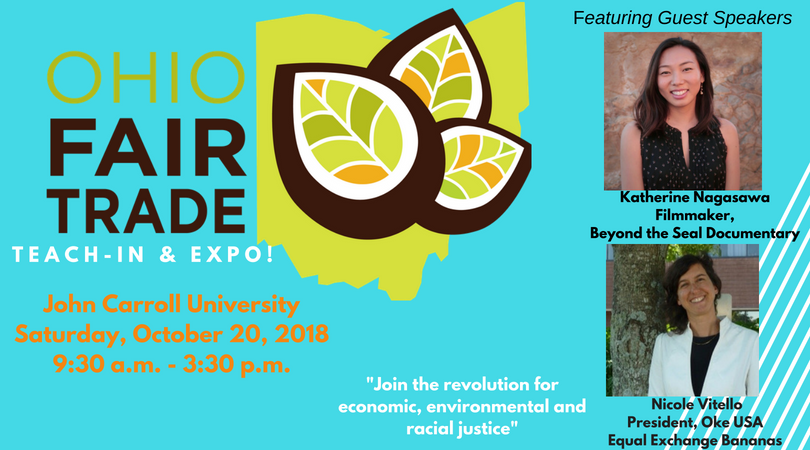 To see what we did last year, check out the Teach-In & Expo 2017 page!