Sr. Presidente
Sr. Juan Manuel Santos
President of  Colombia
Sr. Fiscal
Sr. Fiscal Eduardo Montealegre
Attorney General of Colombia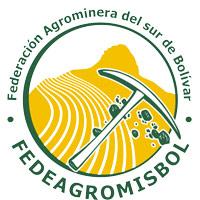 We are deeply troubled to learn about thearrests of social movement leaders in a state crackdown in the south of Bolivar Department.Colombian authorities have arrested and detained (without charges) at least 12 social movement leaders, including members of FEDEAGROMISBOL (Agro-mining Federation of the South of Bolivar) and the People's Congress. On March 20, combined troops of armed police and military arrived in Micoahumado and started photographing homes of several community leaders. On March 21 and 22, they raided homes and made arrests.
March 21, afternoon: Floro Edilberto Díaz Gamboa was arrested in Aguachica and detained in Cartagena.
March 21, evening:  Isidro Alarcón, a community leader in Micoahumado, was arrested in Arenal del Sur and transferred to Cartagena for detention. He is a founder of the Popular Constituent Assembly of Micoahumado.
March 21, evening: Police raided the home of Joaquín Gómez in the village of Unión Doradas. When they couldn't find him, they arrested his daughter instead. He had been receiving threats from paramilitaries via pamphlets.
March 21, evening:Kelly Johana Zabaleta Guerrero and KamerDavid Salazar Cruzado were arrested in Micoahumado. Kelly Johana is the daughter of Manuel Francisco Zabaleta,  president of the Association of Miners Casa de Barro and member of Fedeagromisbol.
March 22, morning:  Witnesses saw police beat Manuel Francisco Zabaleta when they arrested him in Norosí.
March 22, early morning: National Police arrested Milena Quiróz after raiding her home in Arenal at 5am. She  is a prominent Afro-Colombian representative of various social organizations, including the the Peoples' Congress and the Agrarian, Ethnic and People's Summit.
We see these attacks on community leaders as an attempt by authorities to dismantle their organizations and their legitimate work in defense of human rights.  We therefore urge that the national government:
immediately cease the repression against social organizations in the south of Bolivar
explain the reasons for ordering the arrests that occurred March 21-22 and provide all procedural guarantees to the detainees
immediately release the social movement leaders
Sincerely,
Brian J. Stefan Szittai                          and                          Christine Stonebraker-Martínez
Co-Coordinators