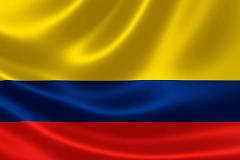 Colombia charges mining executives over terrorist financing
Article first published on June 1 by Colombia Reports. By Adriaan Alsema
The Colombia director of US mining corporation Drummond has been charged for allegedly funding a paramilitary group that assassinated two labor union leaders in 2001.
Drummond Colombia boss Jose Miguel Linares and his predecessor Augusto Jimenez will have to respond to conspiracy charges.
The prosecution claims the two mining executives asked the Northern Bloc of the now-defunct paramilitary organization AUC to provide "security" around the US company's mines in the Cesar province.
Between 1996 and 2001, Linares and Jimenez allegedly inflated the value of a contract with a food provider to pay the illegal armed group that was deemed a terrorist organization by the US Government in 2002.
The food provider, Jaime Blanco, was sentenced to 38 years in prison in 2013 for his involvement in the assassinations of two labor union leaders who worked for Drummond.
Blanco has been cooperating with war crimes tribunal JEP since 2019 to "clarify the (financial) relation between the Self-Defense Forces of Colombia (AUC) and Drummond between 1993 and 2002."
The former Drummond contractor is currently the JEP's key witness about the American company's alleged funding of illegal armed groups.
Drummond requested to see the confidential testimonies given by Maya, which was rejected by the transitional justice court.
In a press release, the multinational said that the criminal charges against its Colombia chief and his predecessor were based on false testimonies "of convicted criminals who received payments for their testimony."
These witnesses are part of "a cartel of false witnesses, promoted by an American attorney and Colombian attorneys who sued the company in the United States, but were unsuccessful," according to Drummond.
The Colombian branch of the multinational is currently being investigated by the Prosecutor General's Office and the JEP.
These criminal investigations are of major importance to the clarification of alleged links between foreign companies and death squads in Colombia, which implicates major foreign investors like Chiquita and Glencore.