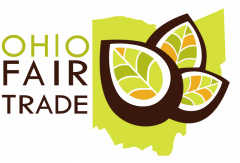 Thursday, August 25, 2022
FAIR TRADE PRINCIPLES
CREATE OPPORTUNITY
for artisans and farmers in the Global South who live in poverty and lack access to long term, well-paying jobs.
 DEVELOP TRANSPARENT & ACCOUNTABLE RELATIONSHIPS
with artisans and farmers to ensure that they have long term jobs. Fair trade buyers and fair trade producers are honest with each other and work together to solve problems.
BUILD CAPACITY
of artisans, farmers, and their communities. Fair trade buyers invest time and resources to help producers build their business and improve their communities.
 PROMOTE FAIR TRADE
by raising awareness about fair trade, educating customers and producers, and inspiring other businesses to adopt fair trade practices.
 PAY PROMPTLY & FAIRLY
and discuss prices openly and honestly so that producers understand their costs and earn a fair price for their labor. Fair trade buyers offer advance payment to help cover the cost of production.
 SUPPORT SAFE & EMPOWERING WORKING CONDITIONS
that are healthy and free of discrimination. Producers and employees have a voice in decisions that affect them most.
 ENSURE THE RIGHTS OF CHILDREN
by never using exploitative child labor.  Fair trade buyers support children's right to security, education, and play, and they respect the UN Convention on the Rights of the Child.
CULTIVATE ENVIRONMENTAL STEWARDSHIP
by encouraging responsible use of resources and eco-friendly production. Fair trade producers reduce, reuse, reclaim, and recycle materials wherever possible.
RESPECT CULTURAL, RACIAL, & ETHNIC IDENTITY
by integrating traditional techniques and elements to support community-led cultural preservation. Suppliers, buyers, artisans, and producer groups openly engage in collaborative and honest conversations to create positive and equitable relationships and  to proactively address any concerns about the objectification or appropriation of cultural identities, traditions, techniques, and/or elements. Fair trade celebrates the cultural, racial and ethnic diversity of communities.
IRTF: InterReligious Task Force on Central America & Colombia
 Vision
IRTF envisions a world of peace in which all beings live with dignity and in mutual relationships of solidarity
 Mission
 IRTF calls together people in NE Ohio—and across the US—to act in solidarity with oppressed & marginalized peoples in Central America and Colombia to achieve peace, justice, human rights, and systemic transformation through nonviolence.