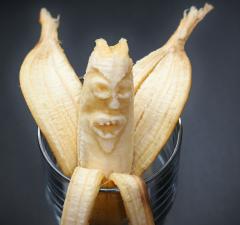 Dear Friends,
Thank you to everyone who took action in support of Moises Sanchez, the Honduran trade union leader we wrote to you about last Saturday. A legal settlement is in process of being negotiated and, while Moises still faces the spurious charges, he is no longer at immediate risk of going to jail. If further public actions on his case become necessary, we will keep you informed.
The fight towards justice for Honduran melon workers has been long, and is continuing. Just this November, we documented workers falling sick from Fyffes' improper use of a toxic pesticide, the company's refusal to enroll most of its workers in the national social security system, and ongoing union-busting.
As Michelle Chen writes in her story focusing on these workers' struggle, published yesterday in The Progressive:
In early 2019, after an international pressure campaign led by the International Labor Rights Forum and Fair World Project, Fyffes seemed to relent, agreeing to talk with the union and reinstate some workers allegedly fired in retaliation. But since then, the union says Fyffes has backtracked, refused to recognize the union, and instead supported parallel company-backed unions. This is meant to preempt militant unions like STAS from establishing themselves as representatives of the temporary workers, who make up 90 percent of the workforce.
If you haven't yet signed and shared our petition to Fyffes, please do so here. Another great way to show your support for Honduran melon workers is to share Michelle Chen's article on social media, tagging @FyffesIrl and with our campaign hashtag #FyffesFails.
In solidarity,
Gabby Rosazza
Campaigns Associate