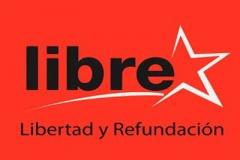 Anatoly Kurmanaev. New York Times. January 21, 2022
Honduras's first elected female president swept the national vote in November, promising to restore democracy and root out the pervasive corruption and organized crime that have been driving her compatriots en masse to the American border.
But Xiomara Castro's plans to overhaul Honduras suffered a major setback on Friday. A rebellion within her leftist Libre party has deprived her allies of control of Congress, threatening her ability to pass laws and appoint officials even before she has taken office.
The schism may also complicate matters for the Biden administration, which has increasingly seen Ms. Castro as an ally in addressing the root causes of Central American migration. Vice President Kamala Harris plans to attend her inauguration next week.
Ms. Castro's party split apart after she tried to fulfill a campaign promise and install a member of an allied centrist party as congressional speaker on Friday morning.
A group of 22 Libre lawmakers opposed the move. With the help of other major parties, they instead swore in Jorge Cálix, a prominent Libre lawmaker, as the speaker. His swearing-in occurred amid scuffles within the congressional chamber and impassioned protests from Ms. Castro's loyalists, who erupted into the building from the street.
Ms. Castro called the rebellion "treason," and her husband and the head of Libre, former President Manuel Zelaya, responded by expelling the rebels from the party. The expulsion, if it stands, would reduce Libre's congressional bloc to 38 out of 128 lawmakers, though officials said there was a chance that some would return to the fold.
"A group emboldened by ambition for power has decided to continue with the regime of corruption and impunity," Libre said in a statement on Friday. "This is a point of inflection."
The division will make it far more difficult, analysts say, for Ms. Castro to find enough votes to meet campaign promises, like bringing back international anticorruption investigators, loosening Honduras's highly restrictive abortion laws and rooting out drug trafficking from the highest levels of the government and the security forces.
"What's going to change is the government, not the way the country is run," said Lester Ramírez, program director at policy group Transparency International Honduras. "She is not going to be able to change anything with so little political support."
The former Libre rebels allied themselves on Friday with Honduras's traditional parties, which have been too deeply implicated in corruption and organized crime to cooperate with Ms. Castro, Mr. Ramírez said. As long as it holds together, their alliance now controls the Congress.
Prosecutors in New York have accused Honduras's departing president, Juan Orlando Hernández, of receiving funds from drug cartels, and the head of the third-largest Liberal Party, Yani Rosenthal, has served prison time for dealing with drug traffickers.
If Ms. Castro fails to live up to Hondurans' widespread desire for change, even more citizens could flee to the United States border because of violence and political instability, said Tiziano Breda, Central America analyst at the International Crisis Group.
The rebellion further complicates the Biden administration's policy in northern Central America, which has endured a series of autocratic and corrupt leaders, on the right and the left.
For America, "Honduras is the only valid interlocutor to build a solid relationship with the region," said Victor Meza, director of the Honduras Documentation Center, a think tank.
Washington insiders and administration officials have said privately that the strong democratic mandate won by Ms. Castro in the November election makes her America's most promising potential partner in the region. This is despite Libre's roots among anti-imperialist factions and among politicians that viewed the United States warily, if not with hostility. To show support for the new president, Ms. Harris is expected to lead a high-profile delegation of U.S. officials to Honduras to attend Ms. Castro's inauguration on Jan. 27.
"What happened today will have consequences for the U.S.'s ability to work with a government that's eager to tackle issues like corruption, but at the same time has little power to bring about change," Mr. Breda said.