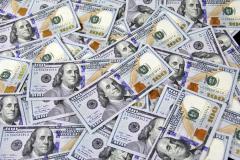 Tuesday, January 28, 2020
In Guatemala and Honduras, corrupt officials in executive branches and legislatures are putting into place laws and policies to limit oversight and action by judicial authorities, human rights defenders, civil society activists, and journalists to expose and protest abuses, while sweeping away obstacles to their own corruption.
As the situation deteriorates rapidly, the White House focus on migration is almost exclusively driving U.S. government diplomacy towards the two countries, as well as towards El Salvador. U.S. aid for violence prevention, opportunities for youth at risk, and rural poverty reduction was suspended, and while the release of some $140 million in aid was announced in October 2019, most appears to be redirected towards implementing migration accords and strengthening borders. Programs to improve justice systems, expand civil society anti-corruption efforts, prevent violence, and protect LGBTQ+ rights have been slashed. Concern for corruption and rights violations is largely sidelined —even though corruption and rights violations are some of the very drivers of forced migration from the region.
Situation of women's organizations & LGBTQ+ community
Women's organizations have been affected by threats and attacks, including a series of break-ins into their offices. Efforts to move forward on protections against gender-based violence have been stymied, including by cutbacks to funding for centers of attention to women survivors (Centros de Apoyo Integral para Mujeres Sobrevientos de Violencia), which are NGO-run but receive government funding. LGBTQ+ persons face violence, with 22 LBTQ+ persons murdered in 2018. LGBTQ+ activists face growing societal attacks. A bill, the Law to Protect Life and the Family (5272), which would outlaw abortion even in cases of rape and potentially criminalize women suffering miscarriages, and which would expressly prohibit same-sex marriage, is being considered by the legislature. U.S. support for LGBTQ+ rights in Guatemala in terms of diplomatic statements and assistance programs has notably diminished under the Trump Administration. Some programs directed towards LGBTQ+ persons were cut prior to the general aid freeze.
U.S. policy towards Guatemala
In a positive move, on December 3, 2019, the State Department announced it was barring a former housing minister from the United States for "significant acts of corruption." But while the U.S. government has long been a champion of CICIG's anti-corruption efforts and enforcement of the Global Magnitsky Act continues, in the last year the diplomatic message against corruption and in support of human rights in Guatemala has been overshadowed by the emphasis on migration cooperation. 
Source: https://www.lawg.org/wp-content/uploads/LAWGEF-Guatemala-Honduras-memo-December-2019.pdf