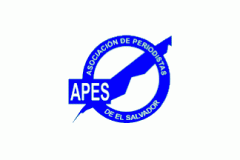 Killings, judicial persecution and exile: Journalism under attack in Central America
Panama City, May 30 (EFE).- Journalism and press freedom are under attack in Central America, where reporters are killed or face judicial persecution, media outlets are shut down or confiscated and authorities obstruct access to public information.
Hundreds of journalists have been forced into exile or are victims of cyberattacks and stigmatization in Central American countries, a situation that poses a grave threat to democracy, according to the Miami-based Inter American Press Association (IAPA) and other regional media advocacy groups.
In Honduras, four journalists have been killed since the start of 2022, the director of the Committee for Free Expression (C-Libre), Saul Bueso, told Efe. Between 2001 and the present, that figure rises to 98.
"There's enormous impunity" because the percentage of people convicted and sentenced in these cases is "minimal" in that Central American country, Bueso said.
And in addition to those homicides, there are "worrying veiled and direct threats to freedom of expression" through laws that limit and target journalists and media owners, the C-Libre director said.
Honduras' National Human Rights Commission (Conadeh), for its part, has said the country's media is the victim of "extreme violence."
In Nicaragua, nearly 200 reporters have gone into exile over the past few years and 23 have been stripped of their citizenship and their assets and declared "traitors" by the authorities, according to the Independent Journalists and Communicators of Nicaragua organization.
President Daniel Ortega's administration has taken over the offices of the daily La Prensa, the channel 100 % Noticias, the digital magazines Confidencial and Niu and the television programs "Esta Semana" and "Esta Noche."
"The dictatorship has really undermined journalistic work and forced many colleagues to abandon the profession," said Lucia Pineda Ubau, who was freed from prison but currently lives in exile, has been stripped of her citizenship and had her properties in Nicaragua confiscated.
In Guatemala, one of the country's leading newspapers, El Periodico, ceased publishing entirely on May 15 after its founder, Jose Ruben Zamora, was jailed for alleged money laundering and other charges, accusations the defendant says were fabricated to silence his outlet's criticisms of President Alejandro Giammattei.
At least 12 journalists have gone into exile since Giammattei took office in January 2020 due to their being legally hounded on charges ranging from obstruction of justice to money laundering and organized crime.
Claudia Mendez Arriaza, a journalist and director of the radio analysis and debate program Con Criterio, told Efe that during Giammattei's administration criminal prosecution has become the biggest and most serious threat Guatemalan journalists face.
Meanwhile, the Association of Journalists of El Salvador (APES) says a total of 611 cases of aggression against members of the media have occurred since President Nayib Bukele took office in 2019.
That organization also lamented "legal reforms that hinder the exercising of journalism," the "forced" exit from the country of 11 journalists and the use of Pegasus software to spy on 30 reporters.
In mid-April, the digital media outlet El Faro announced it was transferring its administrative offices to Costa Rica, while three community radio stations were closed by the authorities between 2021 and 2022 for supposed technical reasons, Lilian Vega, director of the community project Radio Balsamo RTV in the central department of La Libertad, told Efe.
In Panama, asset seizures and civil and criminal lawsuits against La Prensa daily and the digital media site Foco, as well as against journalists at other outlets, show the use of the legal system to silence critics, journalist associations say.
"Our main threat is what we've come to call judicial terrorism … what really causes self-censorship in journalists is the fear of being sued, because the figures add up and before you know it you have $10 million in lawsuits that you have no idea how you're going to pay," the managing editor of La Prensa, Rita Vasquez, said.
Bills have been introduced in Panama's legislature to decriminalize slander and libel, which have served as justification for the lawsuits; as well as to change a personal data protection law under which La Prensa was fined for publishing a photo of ruling party lawmaker Benicio Robinson without his permission.
But thus far they have stalled in Congress.
In Costa Rica, no journalists are jailed and the media does not face judicial persecution, but President Rodrigo Chaves and his administration have verbally attacked three critical outlets.